RINBIO MS
Sunday, April 16, 2017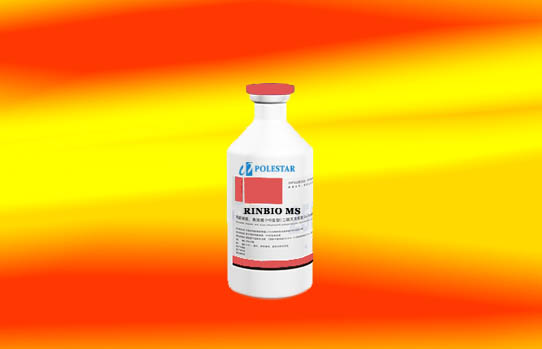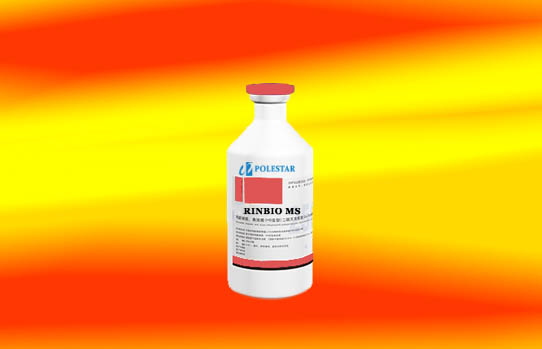 #
Items
Specification
1
Veterinary medicine name
General name:Mycoplasma Gallisepticum Vaccine,Inactivated
Trade name:RINBIO MS
2
Main Ingredient and content
This product is an oil-adjuvant injectable emulsion against Mycoplasma gallisepticum infection in chickens.Mycoplasma gallisepticum CR strain and the thallus content before inactivated is ≥108.5 ccu/ml
3
Character
Milky emulsion.
4
Function
The product is used for prevention of chronic respiratory disease caused by chicken mycoplasma gallisepticum. The immune period is 6 months.
5
Usage and dosage

Subcutaneous injection on the backside of neck region.
0.25ml for each chick within 40-day-old.
0.5ml for each chick more than 40-day-old.
Inject once more before laying and 0.5ml for each layer.

6
Adverse reactions
No adverse reaction.
7
Announcements

It should be regain to room temperature before injection and shake equally and thoroughly before using.
When neck subcutaneously injection, should not near the head and it is better for middle and below part.
The injected part should be strictly disinfected and change the syringe needles frequently.
The used vaccine bottle, equipment and the surplus vaccine should be disinfected.

8
Storage and validity
Sealed stored in the dark between 2~8℃ for 12 months. Do not freeze.
9
Specifications
100ml/bottle; 250ml/bottle; 500ml/bottle.
10
Packaging
10bottles/box, 20bottles/box.
11
Approval number
Veterinary (2011) 030382178.
Copyright © 2015 POLESTAR​ Co.,Ltd.