RINBIO IB H120
Wednesday, April 12, 2017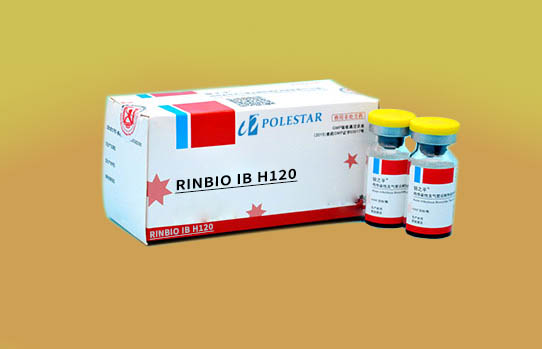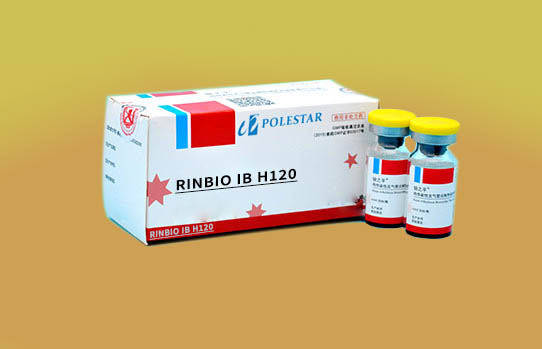 #
Items
Specification
1
Veterinary medicine name
General name: Infectious Bronchitis Thermo-stable Vaccine, Live(Strain H120)
Trade name: RINBIO IB H120
2
Main Ingredient and content
The vaccine contains per dose at least 103.5EID50 of Infectious Bronchitis Mild virus(Strain H120)
3
Character
Light yellow spongy block, diffluent after adding the diluent.
4
Function
It is used for prevention of Infectious Bronchitis Disease in chickens. It can produce immunity after inoculating 5-8 days and the immunity period is 2 months.
5
Usage and dosage

It can be used for the newborn chicks and all kinds of chickens and should be strengthened the immunity with Strain H52 vaccine for the young chickens with 1-2 months old after inoculating this vaccine.
Dilute the vaccine with saline or distilled water according to the notated doses on the bottle label.
Nasal drip administration: 0.03ml/chick (1 dose) by using the dropper to take the vaccines.
Drinking water administration:

double doses
5-10ml for the chicks with 5-10 days old
10-20ml for the chickens with20-30 days old

6
Adverse reactions
No adverse reaction.
7
Announcements

Only used under the guidance of veterinarian.
Vaccine should be stored in a cool and dark place and used up within 4 hours after dilution. The highest temperature of diluent for prepared vaccines should no more than 20 ℃.
Nasal drip administration: it should be used up within 2 hours.
For drinking water immunization, there should be no chlorine disinfector in water. Metal containers cannot be used for drinking and all containers should be clean. Stop water for 4 hours before drinking and finish drinking within 1 hour. The waterbowl should be laid on the shady place.
Wash and disinfect hands and equipment after vaccinating.
Prepare the vaccines fresh and use it up once opened.
Prevent from high temperature and sunlight during the delivery and storage.
The used vaccine vials, diluent vials, leftover vaccines and utensils should be subjected to disinfection treatment.

8
Storage and validity
Sealed stored in the dark place at 2-8℃ for 24 months.
9
Specifications
500 doses/vial; 1000doses/ vial.
10
Packaging
Glass vial. 10 vials/box.
11
Approval number
Veterinary (2012) 030382095.
Copyright © 2015 POLESTAR​ Co.,Ltd.